In our days, creating web pages is a task for which we have multiple available solutions, accessible and easy to use. All this has been developed with the idea that users have the possibility of creating their sites simply, without depending on other people. We have an example of this in Squarespace, a service that, through predefined templates, will allow you to create beautiful web pages.
What is Squarespace?
With the previous tiny opening, we know that it is a service for creating web pages, but we can go a little deeper. Squarespace is a CMS or, for its acronym in English, Content Manager System or Content Management System. This means that, through its functions, we can manage everything related to what we will present on the page.
Squarespace website
What is attractive about this alternative is the possibility of creating a website from templates in a couple of hours. In addition, we are talking about a comprehensive service where you will not have to deal with purchasing a hosting or domain because you can obtain everything through a subscription. In this way, users can entirely focus on creating the web page, considering that no other configurations will be necessary.
Thus, we have in Squarespace a perfect ally to create a website in the simplest way and without too many previous configurations. Unlike other options where we must install several plugins to complement its operation. Squarespace comes prepared so that we only deal with choosing a template and adding our information.
Advantages of Squarespace
Squarespace has desirable benefits that will significantly speed up the work of creating our website; in that sense, we can find advantages such as:
You will not need to buy and configure a hosting and a domain. No need to install plugins. By not relying on third-party plugins, the platform is very stable. Very friendly for the user who doesn't want to configure too many controls. All templates are professional and attractive. There is no need to program; the web editor works in Drag and Drop mode.
Disadvantages of Squarespace
It would be great if everything were excellent in any tool. However, nothing is perfect, and there are always certain disadvantages that we must consider when using a tool. In that sense, we could run into drawbacks such as:
The web editor is not entirely straightforward and requires some practice to get used to. Prices can be expensive. The service does not have a free plan. Payment alternatives for E-Commerce are few. Templates can limit your requirements. Placing a content block on a specific site depends entirely on the template allowing it. The editor does not adapt to the mobile interface, for which it is necessary to work from the computer.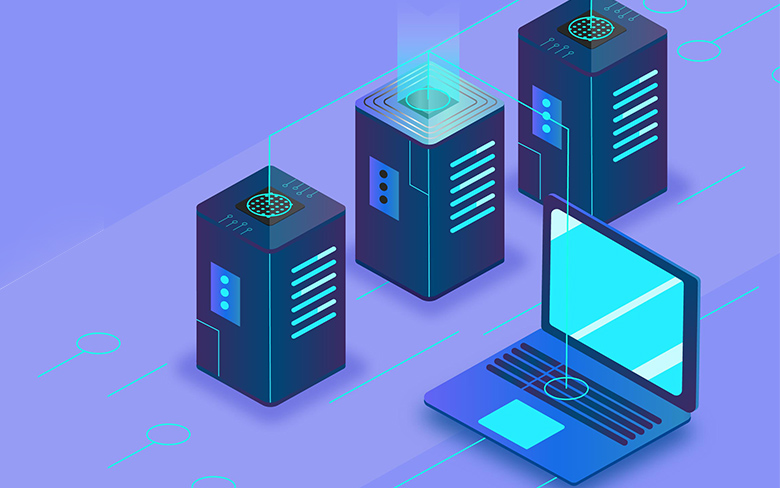 Squarespace Review: Ease of Use
Building a website and online store with Squarespace Commerce is pretty straightforward. The dashboard is clean and modern, with a menu tab on the left side for you to jump from page to page.
For example, you might want to review your inventory, add a discount, and work on your merchandising. All of these tabs are just a click away from the dashboard. You could even argue that this interface is easier to understand than the almighty Shopify.
Things get complicated if you try to do something, well, complex. For example, you won't be customizing much beyond what the Squarespace theme offers you without any custom coding.
Squarespace offers a robust design module for tweaking things like the lock screen, logo, template, and a host of settings in the style editor. Most of the elements in their template are customizable. There's a CSS module to play around with if you're stuck.
This is a live editor, but it doesn't have drag and drop elements. The setup is intuitive enough for most beginners.
Squarespace Review: Pricing
Squarespace Commerce used to be the only way to accept payments for online transactions, but that has changed. All plans offered through Squarespace may have some form of eCommerce functionality.
For example, as detailed below, the Business Plan still allows you to sell online. You can still technically insert something like a PayPal button into the personal account, but there is no longer full eCommerce support.
The monthly fee for the business plan is lower, but the problem is that Squarespace charges a transaction fee:
Watch out, $12 per month. This gives you a website with 20 pages and support for an unlimited number of products. It also has a tool to accept donations. They no longer offer eCommerce tools for this plan, but an SSL is provided so that you can try a PayPal button. Enterprise, $18 for a fully integrated eCommerce store with a 3% transaction fee. The company includes promotional popups, Google email accounts, and Google AdWords credits. Sell ​​unlimited products and create a website with total pages.
This is good news for companies that want to enter the world of electronic commerce. You can take your pre-built official Squarespace website and test which products can sell well on your website. They charge you a transaction fee, but at least your monthly costs remain the same.
Squarespace Ecommerce Pricing
As for the regular Squarespace Commerce plans, there are no transaction fees, and functionality is improved:
Commerce Basic, $26 per month for a plan with no transaction fees (plus credit card fees), all business plan features, unlimited products, free custom domain, mobile optimization, SSL security, robust commerce metrics, a payment module on Squarespace Xero domain integration, label printing, inventory, orders, taxes, customer accounts, and discounts. Also, the payment is on your domain. Advanced Commerce, $40 per month for all the features of the previous plans, plus checkout is still placed on your domain. Plus, you'll receive robust business metrics, inventory, orders, taxes, coupons, abandoned cart recovery, real-time carrier shipping, flexible discounts, gift cards, and the Ordering API.