Magento is called a CMS, that is, a content manager. It is similar to WordPress, with the difference that it is a virtual store manager; it offers you a complete web solution at the application level so that you can have your online store.
You can start building a site for your virtual store from scratch and achieve complete control over it and sales, products, customers, and online payments in a few minutes.
In addition to this, Magento allows you to extend its functionalities thanks to thousands of modules from the so-called Magento Marketplace, where you can also find free templates/themes to change the look of your store.
This software is also characterized by being open source, which is why it has a great initiative behind it, supported by thousands of developers from all over the world, and thus leading one of the best eCommerce platforms today (currently and according to W3Techs, 1% of all sites in the world use Magento, above PrestaShop).
Among renowned firms and companies that use it, we can find Samsung, Ford, Lenovo, Olympus, Nike, and Nestle.
Let us now see the features of Magento that have made it successful in this growing world of electronic commerce.
Magento Features
What makes Magento so unique? Well, it is software that has characteristics similar to other e-commerce platforms; let's see what its main features are:
    Open source: It follows the open-source philosophy, which allows access to source files for everyone who needs it.
    Accessible: it costs nothing; you can download and install it on your server or hosting plan without anyone charging you.
    Cross-platform: runs perfectly on Linux, Windows, and Unix servers where PHP-MySQL is installed.
    Multi-language: offers hundreds of translations to have your virtual store in the mother tongue.
    Thousands of Templates: Gives you access to thousands of templates to customize your store design for free.
    Free plugins: offers free plugins or modules to extend the native functionality of Magento.
    Product Management: this allows you to catalog, classify, register, cancel and modify products that you will offer in your online store.
    User Administration: this allows you to manage the users who operate the administrative portal of the online store.
    Customer management: it also offers the possibility of managing customers, their data, and purchases.
    Payment configuration: you can configure your payment methods online (Paypal, Credit Card) and offline (Bank transfer, etc.) according to your convenience.
    Shipment tracking: many modules allow you to track the shipment to see its status after the purchase.
    Stock control: ideal for knowing how many products are left and keeping your customers informed.
    Reviews: this allows users to rate the purchase, the product and leave comments.
    Statistics and reports: includes marketing tools to generate purchase reports, statistics, products, etc.
    Discount Coupons: perfect for encouraging purchases by offering juicy discounts, it includes a system for easy configuration.
    Currency management: allows you to sell in different types of currencies and manage and apply taxes as needed.
    Newsletters: configuration and sending of newsletters to keep your customers informed of all the existing promotions.
Now that we have seen the features of Magento, let us know what its advantages and disadvantages are:
Advantages of Magento
    It is the most powerful CMS for Ecommerce, ahead of other classics such as PrestaShop, OpenCart, OsCommerce, etc. It allows you to do virtually anything you want with your online store.
    Thousands of templates and modules to extend and customize Magento as far as your imagination takes you, and best of all, many of them are free from the Magento Marketplace.
    It is very performant when you have over 10,000 products in your catalog, which is why large multinationals and companies choose it.
    Native ERP integration between Magento and other platforms OpenERP, Navigation, etc.
    Loading speed: it is excellent considering it is a complex CMS, whereas others fail; Magento offers good performance thanks to its cache plugins.
    SEO optimization: at the SEO level, Magento offers extensions and native solutions so that your virtual store naturally ranks well with Google.
    SSL Encryption: Magento has natively supported HTTPS for many years, and you can easily activate it (read Install SSL in Magento)
    Seamless mobile experience: all their themes and templates offer responsive designs, the core of the product, and the administration so that you can always manage everything from your smartphone without problems.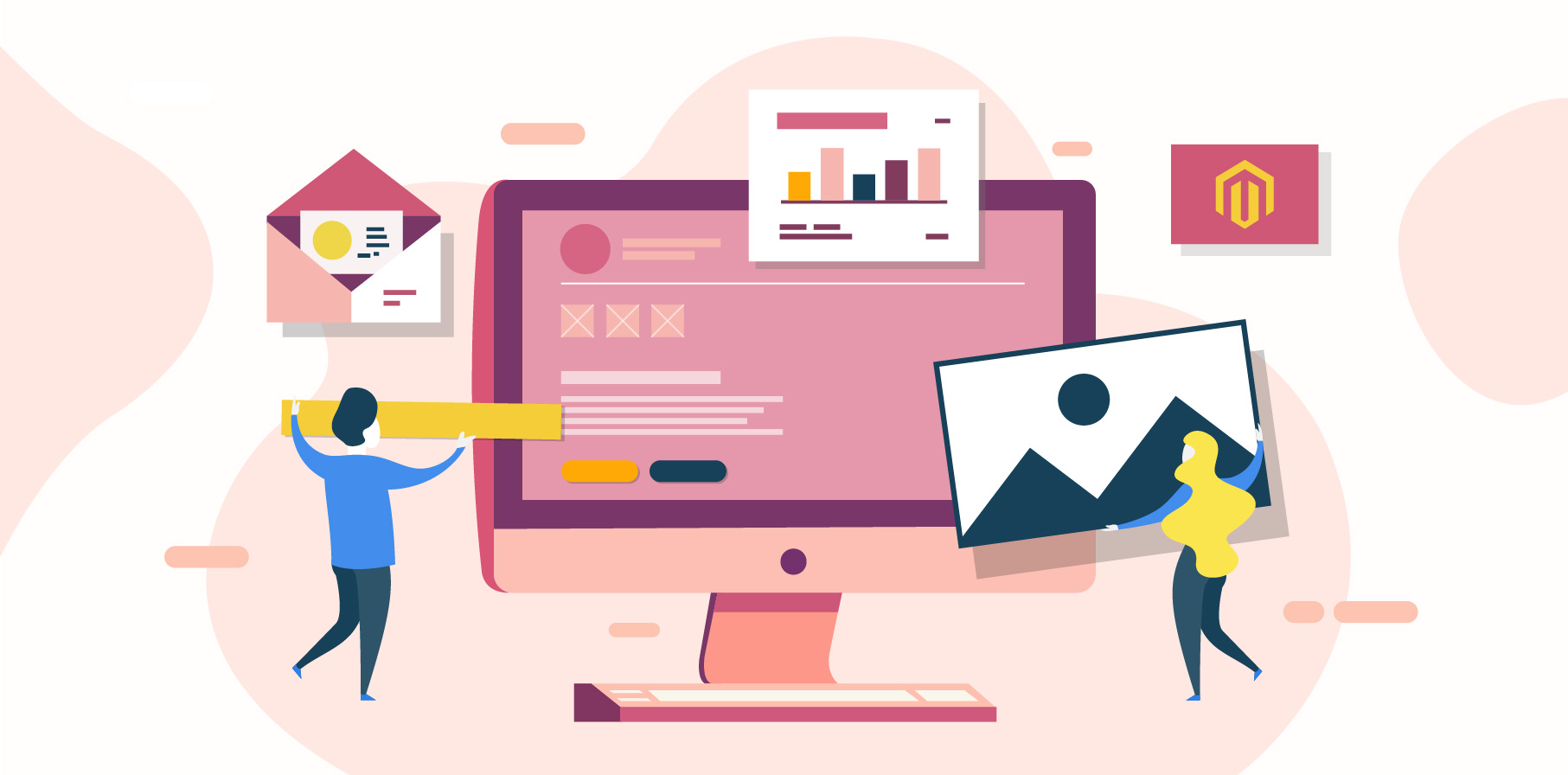 Disadvantages of Magento
The high volume of development hours
Magento allows custom commerce models that often need to be connected with third-party software such as ERP, CRM, etc.; that is why the developments usually have a significant volume of hours. When we design the development planning, it is advisable to contemplate project phasing.
developer hour price
The learning curve to develop in Magento is high and is not within reach of the average or junior programmer. Hence, a good Magneto programmer usually has a cost, whether Freelance or in a company, higher than that of other technologies and concerning their greater capacities.
Hosting, hosting for Magento
Unfortunately, hosting is not included in the Magento platform, which means that it is paid separately… In correspondence with its benefits, Magento requires a powerful machine that is also well optimized and configured so that Magento can show off its full power.
High cost of enterprise version
While Community is free and open-source, it's a perfect option for small businesses. However, medium and large companies that want the Enterprise version will have to face a much higher cost or start from the Community, which, as we have said, with some work, can be compared to the Enterprise version in terms of benefits.
Working with the Magento platform has some drawbacks or drawbacks. Among the difficulties of Magento, we can name:
    It needs a higher level of development. Being focused on designing professional online stores and large eCommerce or Marketplace projects, you need to invest more time and effort than other solutions on the market (such as PrestaShop or WordPress WooCommerce).
    Hosting is required. Magento does not include web hosting, as other alternatives like Shopify do. It will be necessary to search for and hire a hosting to host the online store. However, this disadvantage can become an advantage by having greater flexibility and control.
    High price. Although the accessible version of Magento is enough to develop an online store, it is necessary to use the Enterprise version to tackle complex projects of large online stores. The price of this advanced version of Magento that includes all its features and capabilities is relatively high, being only available to projects with a large budget. In addition, the development time with Magento charged by professionals is also high.