Turn prospects into fans of your brand on social media and build organic reach.
Almost every study shows that people find advertising annoying. At first, it sounds like you have a problem – after all, you want to promote your brand or draw attention to your services. We give the all-clear: This works without being annoying in the digital age. You can now target people with content that interests them in social networks. This is still advertising, but it has nothing to do with annoying advertising promises. This has a decisive advantage: Users make a conscious decision for your content – ideally, they will turn from interested people into fans. The prerequisite for this is that you pick up the customers exactly where they are: on the right channel, at the right time, with the right content. For this to succeed and for you to build up organic reach, there are a few things to consider:
Good content is vital: Good content is the lever to win customers more than ever. Therefore, high organic reach always (also) results from a high-quality content level. Relevant and cleverly thought-out content serves as an entry path for successful social media marketing because it is frequently shared, saved, and commented on. Means for you: It is better to work on teasers, videos, and articles to see what offers your target group added value.
inspiration from athletes for athletes
For a better understanding, let's dive into the world of beer. Or better: into the world of sports. Because both are connected at Erdinger Non-Alcoholic. Why? If Erdinger Non-Alcoholic wheat beer is sold, then "non-alcoholic wheat beer" or "isotonic drink" is only one possible interest of the customers. Because many people like to drink alcohol-free wheat beer after exercising. Erdinger Non-Alcoholic has taken advantage of this interest and knowledge and based it on a solid social media strategy that reaches a whole new target group – namely amateur and professional athletes. The guiding principle of the brewery in a nutshell: "We stand for the fascination of sport and are a source of inspiration from athletes for athletes." This is reflected in the content on social media: on YouTube with an adventure sports show and workout videos; on Instagram with a very interactive channel that involves the community of enthusiastic athletes and provides relevant content from the world of sports.
Social media marketing is the key to success.
Social media is everywhere – anytime, anywhere in the world. It connects, inspires, and has revolutionized communication. People spend a lot of time on social networks. Your (potential) customers are also there every day. Marketing jackpot, at least actually – after all, you want to attract and retain precisely those with your brand. However, social media and the digital age have not made this easier. The digital space is comparatively diverse, sometimes confusing – and the competition is now fierce. Instagram works differently than Facebook, and LinkedIn is a new cosmos. Understanding how things work, logic and algorithms, and keeping track of things as a company is not that easy. But that's exactly what's worth it: With an excellent social media marketing strategy, you can reach precisely the right people via specifically the proper channels at precisely the right time. This allows you to increase your reach, turn prospects into (regular) customers and ultimately build a robust digital identity. Social media marketing is your key to success – provided you do it cleverly.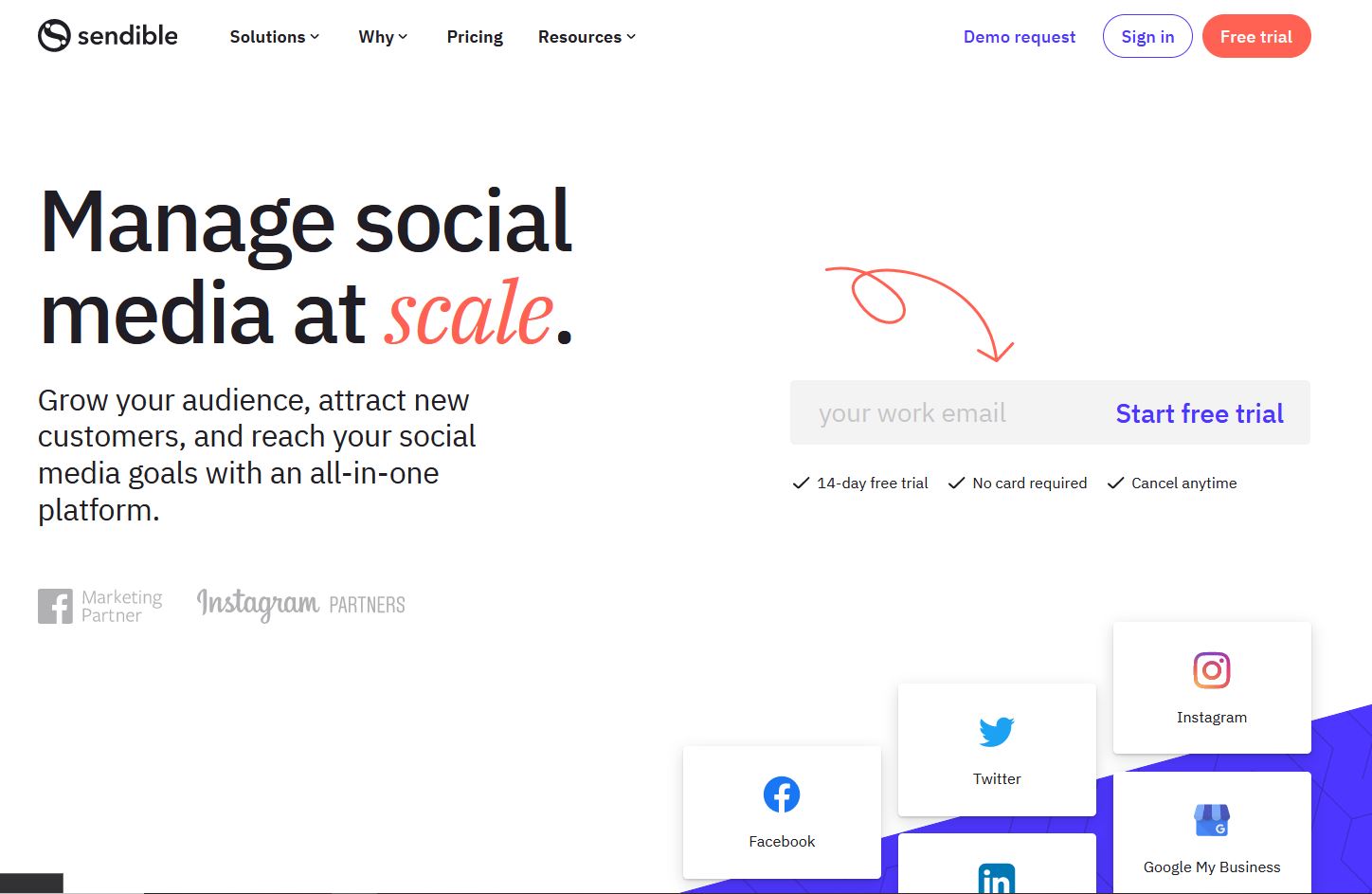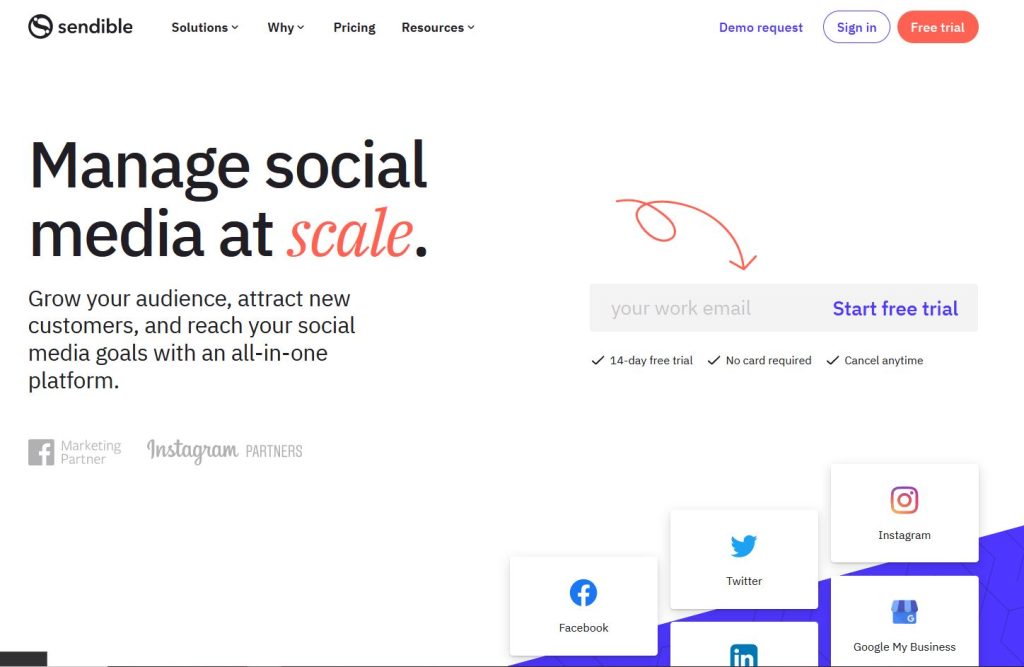 What Is Sendible?
Sendible is among the best social media management tools available today. The range of functions has something ready for all requirements. Sendible lets you post to all major social networks, including Twitter, Facebook, Instagram, LinkedIn, Pinterest, and YouTube.
Pro tip: Sendible makes it easier for you to plan your social media activities. You can also use it to create and schedule content for your blogs (WordPress, Tumblr, Medium, and Blogger), Facebook Ads, and Google My Business. This makes it an excellent all-around tool for business users.
Sendible makes it easy for you to schedule content releases for multiple platforms simultaneously and provides detailed data on the content you provide. Thanks to the ready-made report templates, you can create a social media report for your customers and partners with just a few clicks.
Pro Tip: Use Sendible's Analytics feature to determine how your followers rate the content you post and adjust your strategy accordingly. Plus, thanks to the platform's social listening capabilities, you'll always know when you're being mentioned on social media and can respond immediately.