BigCommerce is electronic commerce or eCommerce platform aimed primarily at small and medium-sized businesses. With the BigCommerce platform, you can create an online store to sell products and do all the necessary procedures for this type of sales.
What is the BigCommerce platform?
BigCommerce is a CMS hosted in the cloud or cloud with which you can create virtual stores. Within the types of e-commerce, BigCommerce is a Saas e-commerce platform (find out what SaaS is if you don't already know it) created in 2009 in Sydney, Australia. It has more than 100,000 online stores worldwide, which makes us think that BigCommerce could be one of the headless eCommerce platforms of the future. We find it in more than 120 countries with a total turnover of more than 170 billion dollars.
BigCommerce Features
The most outstanding features of BigCommerce are the following:
Theme
One of the most important aspects is the design of our website, and Bigcommerce helps us a lot at this point since it offers many templates to choose the one that best suits our business.
If you cannot find a suitable template, you can go to "Professional BigCommerce Themes," Here, you will find the right one.
Marketing Suite
It allows us to offer coupons and promotions. In addition, we also have the option to share on social networks to reach more audiences and thus advertise our online store.
Product Management
We can quickly sort our products and process orders while keeping track of inventory.
SEO tools
Thanks to all its online marketing tools, BigCommerce has robust SEO features to position our store in the most appropriate search engines. We may enter keywords, refine our photographs, and change or modify the product name and description.
Advantages of BigCommerce as an eCommerce platform
One of the outstanding advantages of other platforms is that you can buy through our mobile without encountering any problems. Today, this is a crucial point since more than 50% of people already make their purchases through their smartphones.
BigCommerce has the following characteristics as an eCommerce platform:
Combine the catalog and the website:
One of the main cons of eCommerce platforms is usually the interface. Some platforms allow us to edit everything from one place. However, in others, you have to edit the products and inventory on the one hand and the web design on the other.
However, BigCommerce helps us in all this as it can be very easily customized and think only of web design.
Even though BigCommerce is highly recommended for small businesses, it can be compared to an all-inclusive luxury hotel. Of course, all premium services can't be cheap (imagine, BigCommerce powers some of the most successful companies in the world). On the other hand, BigCommerce can save the time and nerves of online business owners who have never tried building websites. So, if you don't have the time or desire to mess with the technical stuff, this product is a suitable option for you.
Being a SaaS (Software as a Service) online store builder, BigCommerce forces its users to pay a monthly fee for the software and tools needed to sell online. How much does BigCommerce cost? Current prices range from $29.95 to $249.95 per month (more info here). In addition, this platform has a 15-day free trial. By building an online store from scratch with BigCommerce, you'll get everything from a user-friendly HTML website design to seamless social media integration. It also provides you with a flexible tax system and dropshipping function. BigCommerce is very intuitive. Even without prior experience, you will enjoy working with its easy-to-use and powerful admin panel.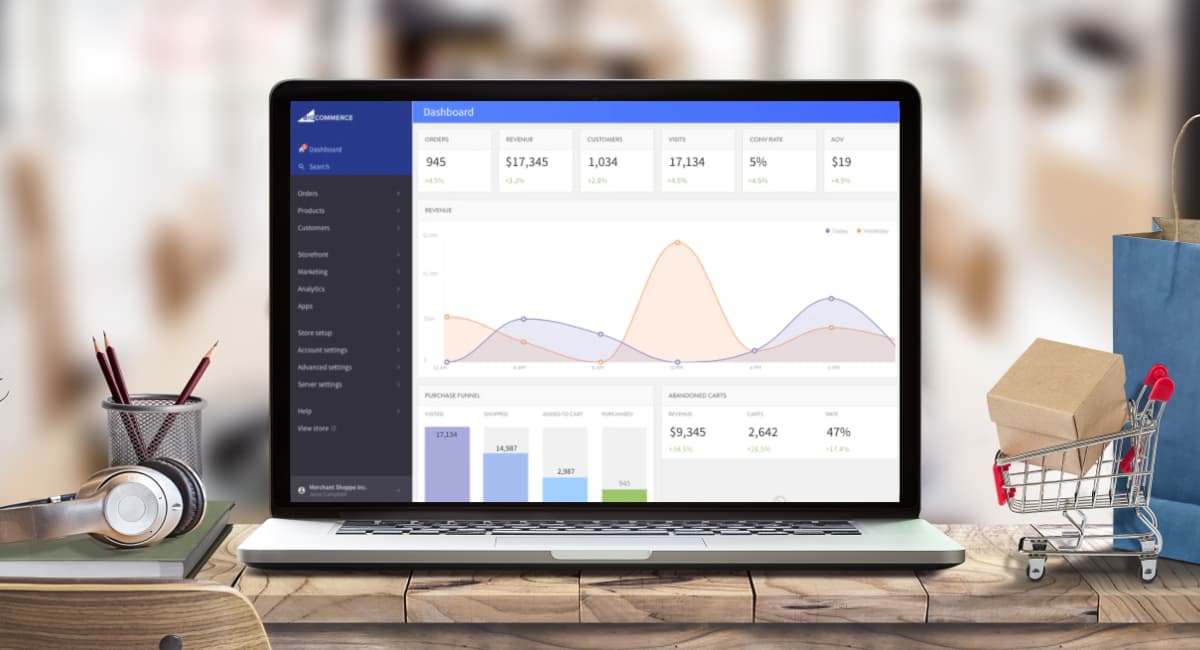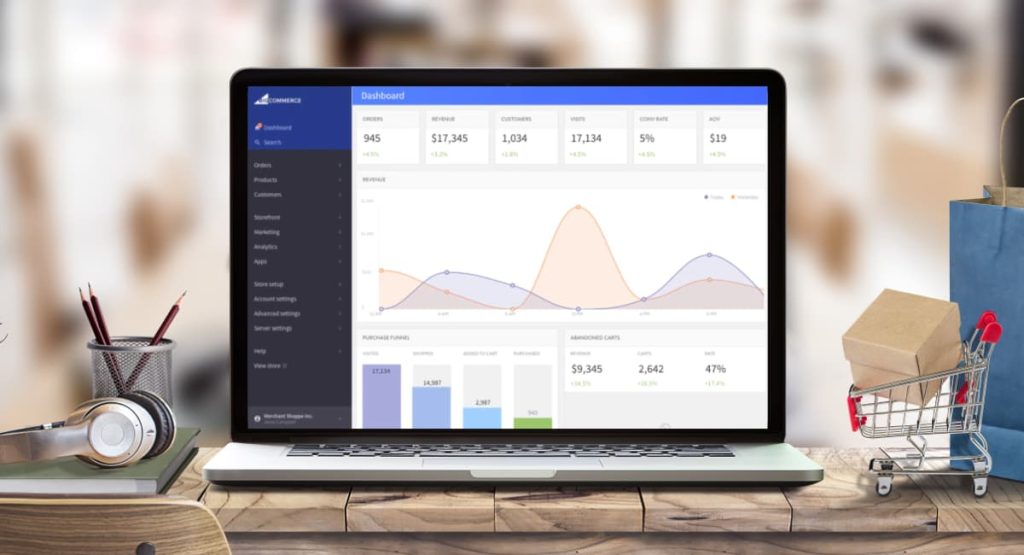 BigCommerce with WordPress
If we unite BigCommerce with WordPress, we will be able to customize our eCommerce like never before since we merge the flexibility of WordPress with the powerful Bigcommerce commerce engine.
With Bigcommerce and WordPress, we will achieve significant sales experiences with excellent performance and, above all, with great ease and agility.
Advantages for retailers
    Content experience: BigCommerce for WordPress allows us to grow our business without fear of changing the website's content or the user experience.
    Security and peace of mind: BigCommerce guarantees us a completely secure purchase process without the added concern of managing and maintaining PCI compliance.
    Optimized for AMP: Increase the speed of your BigCommerce WordPress site with AMP, turning pages into fully AMP-compliant shopping experiences.
Advantages for developers
    The BigCommerce integration allows you to back up your product catalog with robust commerce features to start selling right in WordPress.
    Thanks to the plugin, you can modify any design already made at any time. You can customize your product sheets, lists, and shopping cart without fear that plugin updates will modify our changes.
Bigcommerce stands out for the significant advantages in practically all processes. Still, we also have to be honest and say that if it has any disadvantages, it can be complicated for those people, businesses, or companies that are not used to technical jargon. Of course, if this is going to lead you to doubt, do not do it. It is one of the complete platforms and has the best multi-channel integration.
Main features of BigCommerce
One of its main characteristics is its ease of use and versatility at the same time.
It can be perfect for beginners in the world of e-commerce, but it also works for those with programming knowledge since it allows you to modify the code using the HTML language and edit with CSS. Therefore, it is possible to customize your website's entire design with these tools.
BigCommerce has a large number of templates, themes that are divided into categories, and design tools that allow you to adapt the website to your style. These templates offer you an elegant and professional manner. However, if you are not satisfied with any of them, it is still possible to customize them.
This platform also allows you to add different forms of payment so that your customers can choose the one they prefer. This is a good sales strategy since by putting more alternatives to make the payment, there is a greater chance that your sales will increase. In the same order of ideas, BigCommerce also implements the possibility of paying in different currencies, contributing to your business's internationalization.
It also has a tool to protect you from abandoned shopping carts. When a customer leaves a possible purchase, this CMS automatically sends a series of emails that encourage the user to return and finally place the order.
With BigCommerce, you can also manage almost any aspect of your store, for example, SEO. The platform offers you many options for positioning your company. For instance, it allows you to change the name of the item you sell or your business, optimize the images you use on your site and use keywords to improve the positioning of your store in search engines.
Another aspect that you can manage is the income you have obtained. Knowing these figures can help you understand how well your business is doing and if you need to change your marketing strategy to reach more people and thus increase sales.